ADMINISTRATION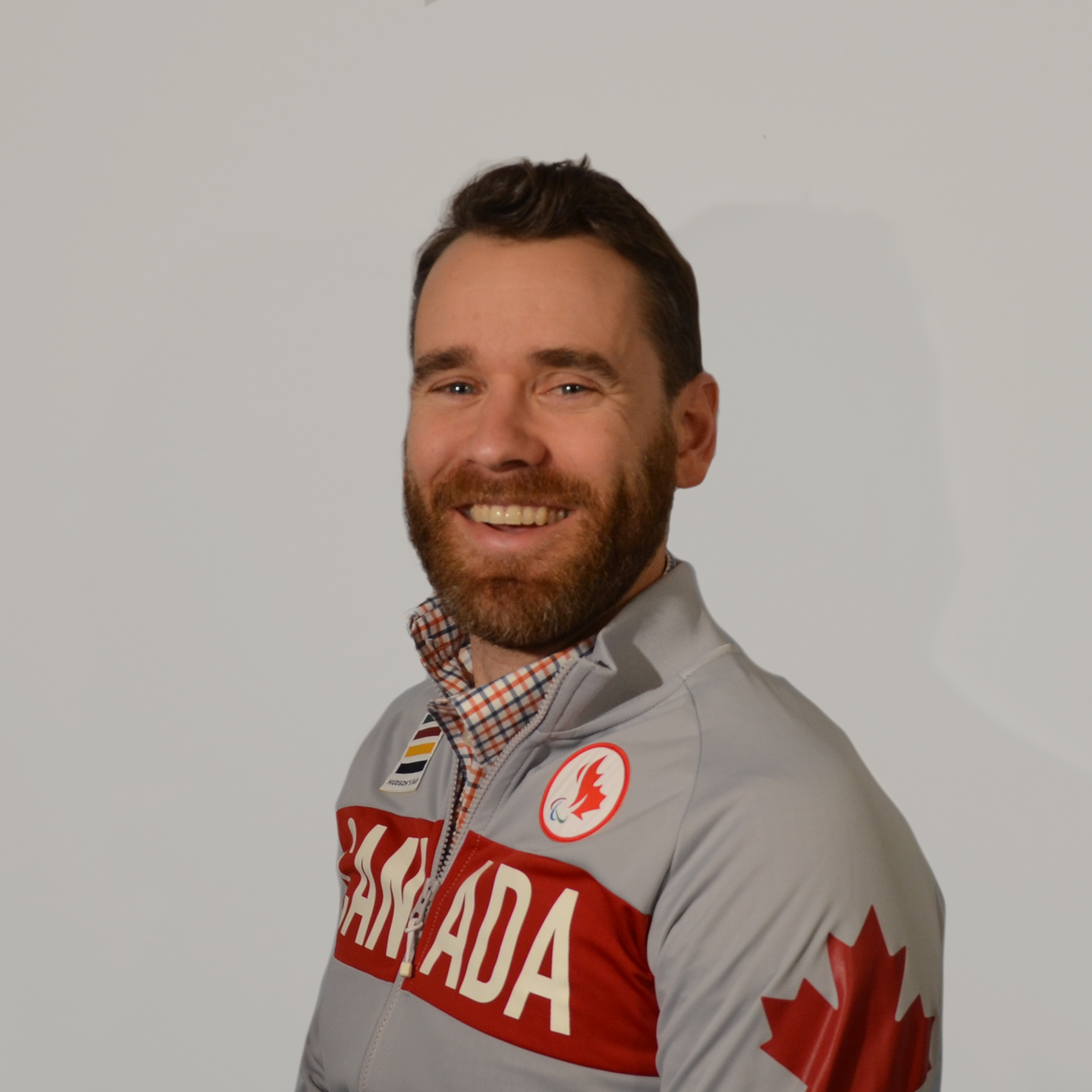 Mike Vieira
Interim Executive Director
The OGC's Interim Executive Director is an accomplished MBA, MHK with more than 15 years of success in strategic planning, business development, and sports management. Mike has worked with the Canadian Paralympic Committee as the Manager of High Performance. In this role he managed a team that liaised with all Paralympic high-performance directors and head coaches, coordinating and developing high performance quadrennial plans. Mike has also worked for Nordiq Canada as the Manager of coaching development where he developed coaching and athlete resources and programs to progress athlete development across Canada. Mike also brings a wealth of entrepreneurship experience to OGC having worked with tech start ups and built his own small business. When not typing away at his desk you can find Mike riding his bike or skiing in Gatineau Park.
MANAGERS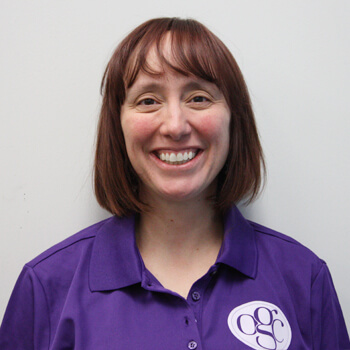 Amanda Pepin
Competitive Program Manager
Amanda is a fully certified Level 2 coach in Women's Artistic Gymnastics and Trampoline. Amanda is certified in First Aid and CPR as well as Respect in Sport and Risk Management. Amanda started gymnastics at age 6 and has been coaching since the age of 14. Her experience comes from many programs including Kindergym, Recreation, Developmental, Invitational and the Provincial Competitive Programs. Amanda's success and experience in these programs has resulted in her being selected to supervise and co-ordinate the compeitive programs.
"I love coaching gymnastics because it gives me an opportunity to help children and youth develop self-confidence and healthy life style –all which are necessary to carry with them into adulthood."
Amanda hopes that her passion for the sport will inspire others to participate, including her four children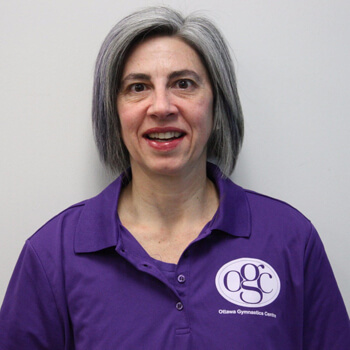 Robin Buttigieg
Recreational Program Manager
Robin worked at Canada Post for 23 years. In the early 2000's, Robin left the post office for semi-retirement and later decided to do something she loves. Having been a competitive athlete with the Ottawa Gymnastics Centre until she was 18, Robin decided to pay it forward and help young kids get active and find a passion for sports.
Robin is a fully certified Level 2 WAG coach; as well as a Level 1 Trampoline coach. Robin has been primarily coaching with the Kindergym program, but has also coached with the Recreational, Developmental, and Competitive programs.
"I love interacting with all the kids that come through our program, and I strive to provide them with a fun and challenging experience."
PROGRAM COORDINATORS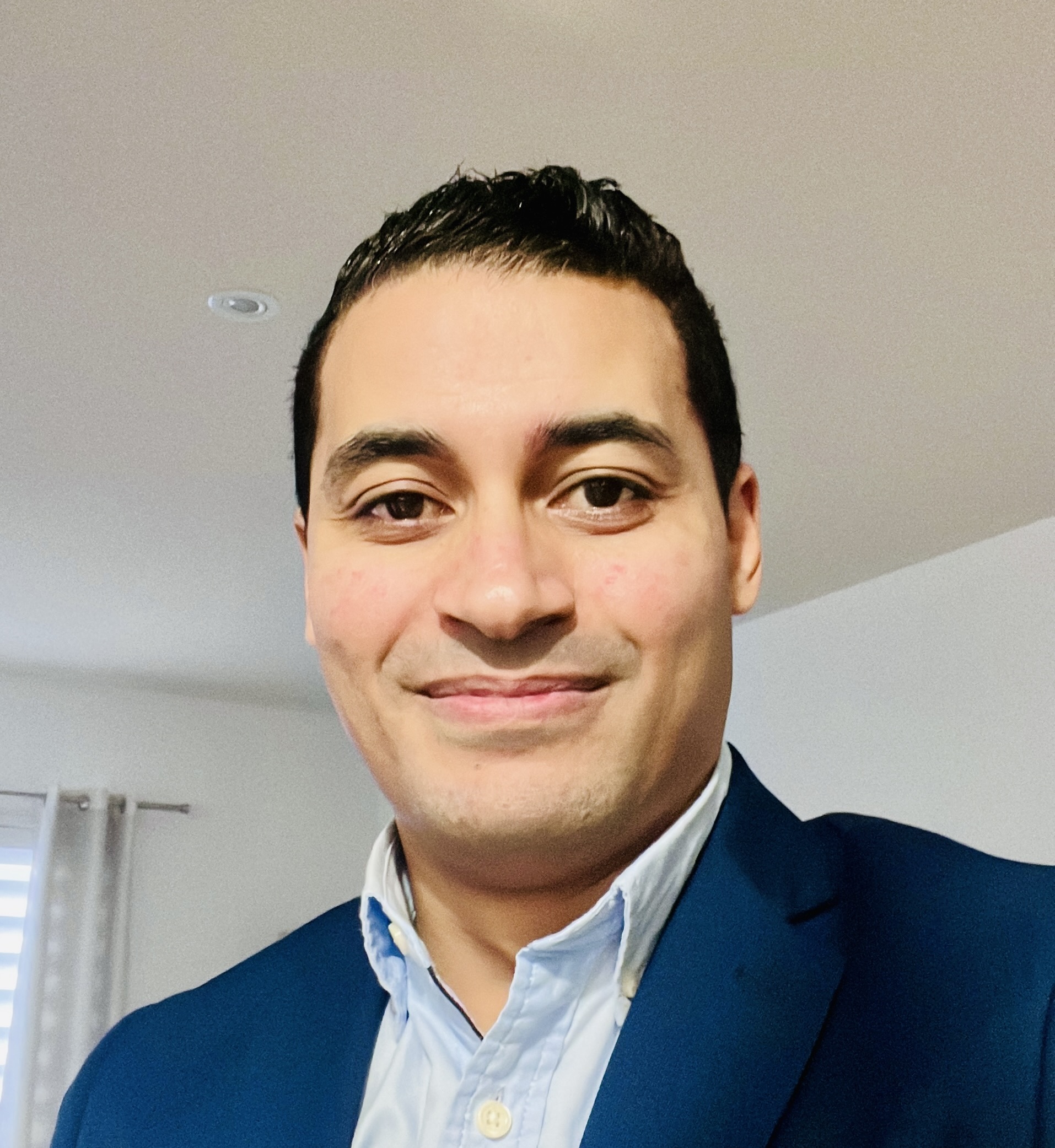 Wajdi Bouallegue
Wajdi Bouallegue has a university degree in physical education and sport science from University of La Manouba Tunisia. He has had the opportunity to coach athlete on the Irish National team and is himself a 2 x Olympian (Athens 2004 and London 2012) and a 2 x World cup Finalist on FX ( Brazil 2006 and Spain 2008). In addition to this, Wajdi has accumulated over 28 medals during his career while competing at the Mediterranean and African Games and was Tunisia's athlete of the year, 2006!
"My passion and life is all about gymnastics , my extreme happiness is to be able to help my gymnasts succeed throughout their gymnastics career and seeing the joy in their eyes achieving their best results. I'm so glad to be part of the OGC family where I can share my knowledge and experience with a fantastic team."
Nausikaa Muresan
Nausikaa is a level 3 tech certified WAG coach and National judge. She is also First aid and CPR, Respect in Sport, Risk management, Safe Sport and Making Ethical decisions certified. Nausikaa has been involved in gymnastics in many capacities - athlete, coach, judge, gym mom - in several countries for more than 40 years.
"Although none of my degrees are sport-related (BA in Education, MA in language teaching and MA in English literature), I love gymnastics and the people involved in it, especially those I am in close contact with. I consider the staff and especially the athletes I work with to be my extended gym family".
Andrea Lauzon
WAG Developmental Program Coordinator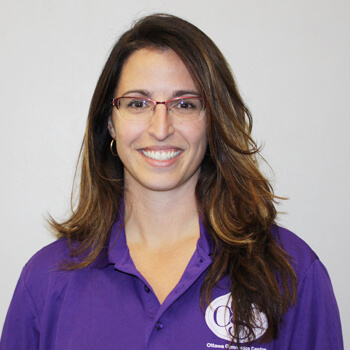 Melanie Major
WAG Technical Coordinator and Senior Performance Coach
Mélanie is a fully certified Level 3 coach in Women's Artistic Gymnastics and Trampoline. Mélanie is certified in First Aid and CPR as well as Respect in Sport and Risk Management. Mélanie has coached in a variety of programs at the OGC and is currently coaching in the Women's Competitive program.
"It is a privilege to have the opportunity to make a positive impact in a child's life through competitive sport. With communication and guidance, I want to help the athletes be ambitious young ladies who know how to think for themselves, set goals and persevere when things don't go as planned. The lesson learned on the journey to your long-term goal is just as important as the eventual destination. I want to hear them and help them if they feel overwhelmed. I want to teach them the importance of sportsmanship and finding inspiration from others that will motivate them. I want to help my athletes be kind to others and to themselves. I want to make sure my athlete's love and passion for gymnastics and fitness can help them step into the next chapter of their lives; with a stable sense of identity, an excitement for the future, pride for what they accomplished and happiness in their hearts for all the years we shared together."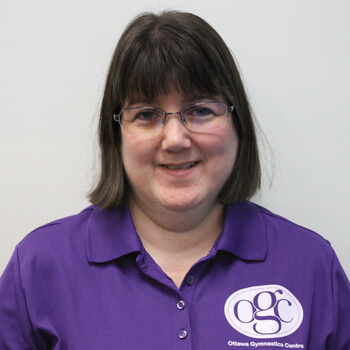 Denise Bussiere
Denise's Gymnastics certifications include:
Level 3 WAG certified; and Level 3 Technical Trampoline. Denise has been coaching for 30 years in gymnastics and 5 years in trampoline. After 22 years at the OGC within a wide range of programs: KinderGym – Coach and Supervisor, Recreational – Coach and Supervisor; Women's Competitive Gymnastics – Invitational and subbed at the Provincial and National levels; Men's Competitive Program – developmental coach; and of course, a transition and substitute coach in the Trampoline program. Denise has gained tremendous knowledge in all our programs and is a very valued member to our staff.
Denise feels that is a great privilege and honour to represent the Competitive Trampoline program as Trampoline Coordinator.
Chenae Kamann
Recreational Program Coordinator
Chenae has worked at several facilities in the Ottawa area, you might recognize her from other gyms! Unlike most people that find themselves in the Gymnastics world, Chenae had never done any Gymnastics until she became a coach in 2012! At the age of 21, she fell into a career teaching Gymnastics to all ages, without even knowing how to do a cartwheel! She specializes in working with children with developmental delays or neurodiversity, and children under 3 years old. She is NCCP Comp I certified, and CPI Certified, (Crisis Prevention), and is currently working on a Bachelors in Child and Youth work. Identifiing as someone on the Spectrum herself, and as Non-Binary, Chenae has worked for an inclusive and safe environment for all athletes and staff everywhere she goes!
"Once I started coaching I have never looked back! After more than a decade teaching, and learning a skill or two gymnastics wise, I started doing Aerial arts (Silks and Hoop), and got my Yoga license during the Lockdown. I have worked for many years with kids on the Spectrum (Autism/ADHD), with Down Syndrome, or with a learning disability, even coaching them virtually with Ausome Ottawa, before coming to OGC. I love helping anyone to achieve their fitness goals and I hope to continue to push for more gender and neurodiverse inclusivity for our future generations! I want every child to feel welcome and successful in their fitness journey!"