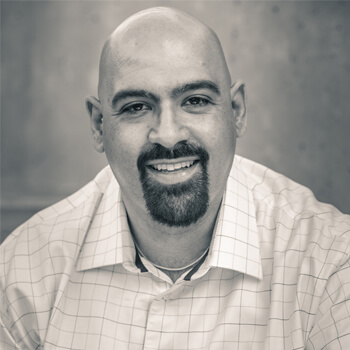 Sureen Gosal
Executive Director
Sureen Gosal is our new Executive Director. In addition to his degree in business and entrepreneurship, Sureen brings more than 15 years of sport leadership and expertise in organizational and fiscal responsibility. Sureen began his sports career as a swimming coach, and brings a sound knowledge of both the triumphs and the tribulations of competitive sports organizations at local, national and international levels.
Sureen has worked as a sports volunteer (board and organizing committees), general manager (of two of the largest swimming organizations in Canada), and as a resource and consultant for non-profit sport boards. In his recent role of Director, Club Development for Swim Alberta, Sureen planned, developed and implemented opportunities for swim clubs across the province to enhance their capacity around board governance, human resource management, member engagement and financial administration.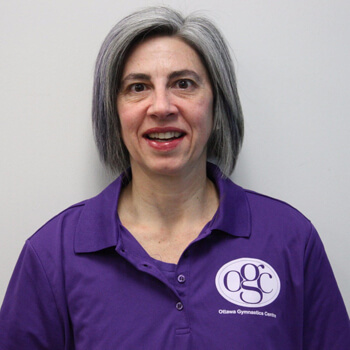 Robin Buttegeig
Recreational Program Manager & Kindergym Program Coordinator
Robin worked at Canada Post for 23 years. In the early 2000's, Robin left the post office for semi-retirement and later decided to do something she loves. Having been a competitive athlete with the Ottawa Gymnastics Centre until she was 18, Robin decided to pay it forward and help young kids get active and find a passion for sports.
Robin is a fully certified Level 2 WAG coach; as well as a Level 1 Trampoline coach. Robin has been primarily coaching with the Kindergym program, but has also coached with the Recreational, Developmental, and Competitive programs.
"I love interacting with all the kids that come through our program, and I strive to provide them with a fun and challenging experience."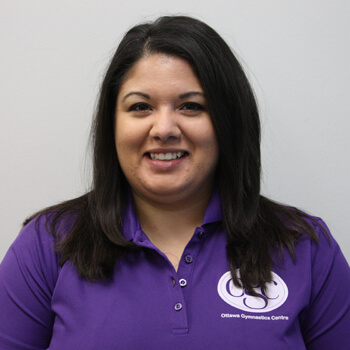 Kerry James
Recreational Program Coordinator
Kerry has been involved in gymnastics for 25 years, first as an athlete at age 3 at Taiso Gymnastics in Nova Scotia and eventually going on to compete provincially. After retiring she began Coaching with Taiso in 2003-everything from preschoolers to provincial athletes, as well as being in charge of the recreational and preschool programs.
Kerry is NCCP level II certified and NCCP level III Theory & Technical trained. She has been a team coach for Nova Scotia at Atlantic and Eastern Championships since 2007. Kerry moved to Ottawa in 2013 and was honored to be welcomed aboard with OGC and is committed to providing an outstanding recreational program for her coaches and athletes!
Men's Artistic Gymnastics Admin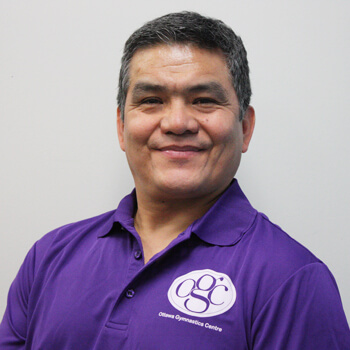 Alfredo Solis
Men's Artistic Gymnastics Program Coordinator
Alfredo is fully certified Level 3 coach in both Women's and Men's Artistic Gymnastics. He is also a MAG FIG Brevet judge for 9 Olympic Cycles since 1985. He has been producing athletes at a provincial, national, and international level for 30 years in Mexico, Canada, and the United States. He joined the OGC team in 2012 as the MAG Program Director and Head Coach and is currently the Competitive Technical Coordinator.
Alfredo started gymnastics in high school and continued his training at the University of Mexico. He represented his high school and university at Invitationals and University National Gymnastics Championships for 6 years. He also has a physical education and gymnastics bachelor's degree from Houston Baptist University and a post graduate degree as a Gymnastics Coach from the Faculty of Sports Science from the University of Leipzig Germany.
Gymnastics has become a lifestyle for Alfredo, which has given him the opportunity to meet and interact with people around the world. Alfredo believes that gymnastics is a nice way to help children achieve their goals and dreams.
"Gymnastics brings health and discipline to your life. Live it and enjoy it."
TRA Admin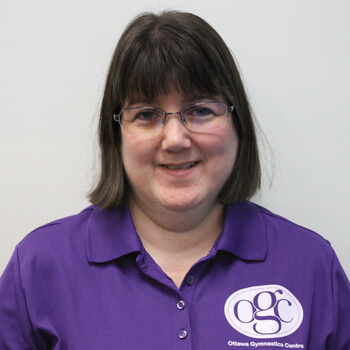 Denise Bussiere
Trampoline Program Coordinator
Denise's Gymnastics certifications include:
Level 3 WAG certified; and Level 3 Technical Trampoline. Denise has been coaching for 30 years in gymnastics and 5 years in trampoline. After 22 years at the OGC within a wide range of programs: KinderGym – Coach and Supervisor, Recreational – Coach and Supervisor; Women's Competitive Gymnastics – Invitational and subbed at the Provincial and National levels; Men's Competitive Program – developmental coach; and of course, a transition and substitute coach in the Trampoline program. Denise has gained tremdous knowledge in all our programs and is a very valued member to our staff.
Denise feels that is a great privilege and honor to represent the Competitive Trampoline program as Trampoline Coordinator.
Women's Artistic Gymnastics Admin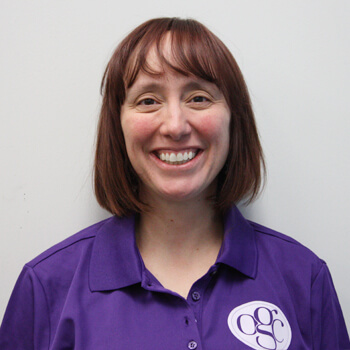 Amanda Pepin
Competitive Program Manager and Women's Artistic Gymnastics Program Coordinator
Amanda is a fully certified Level 2 coach in Women's Artistic Gymnastics and Trampoline. Amanda is certified in First Aid and CPR as well as Respect in Sport and Risk Management. Amanda started gymnastics at age 6 and has been coaching since the age of 14. Her experience comes from many programs including Kindergym, Recreation, Developmental, Invitational and the Provincial Competitive Programs. Amanda's success and experience in these programs has resulted in her being selected to supervise and co-ordinate the Invitational program.
"I love coaching gymnastics because it gives me an opportunity to help children and youth develop self-confidence and healthy life style –all which are necessary to carry with them into adulthood."
Amanda hopes that her passion for the sport will inspire others to participate, including her four children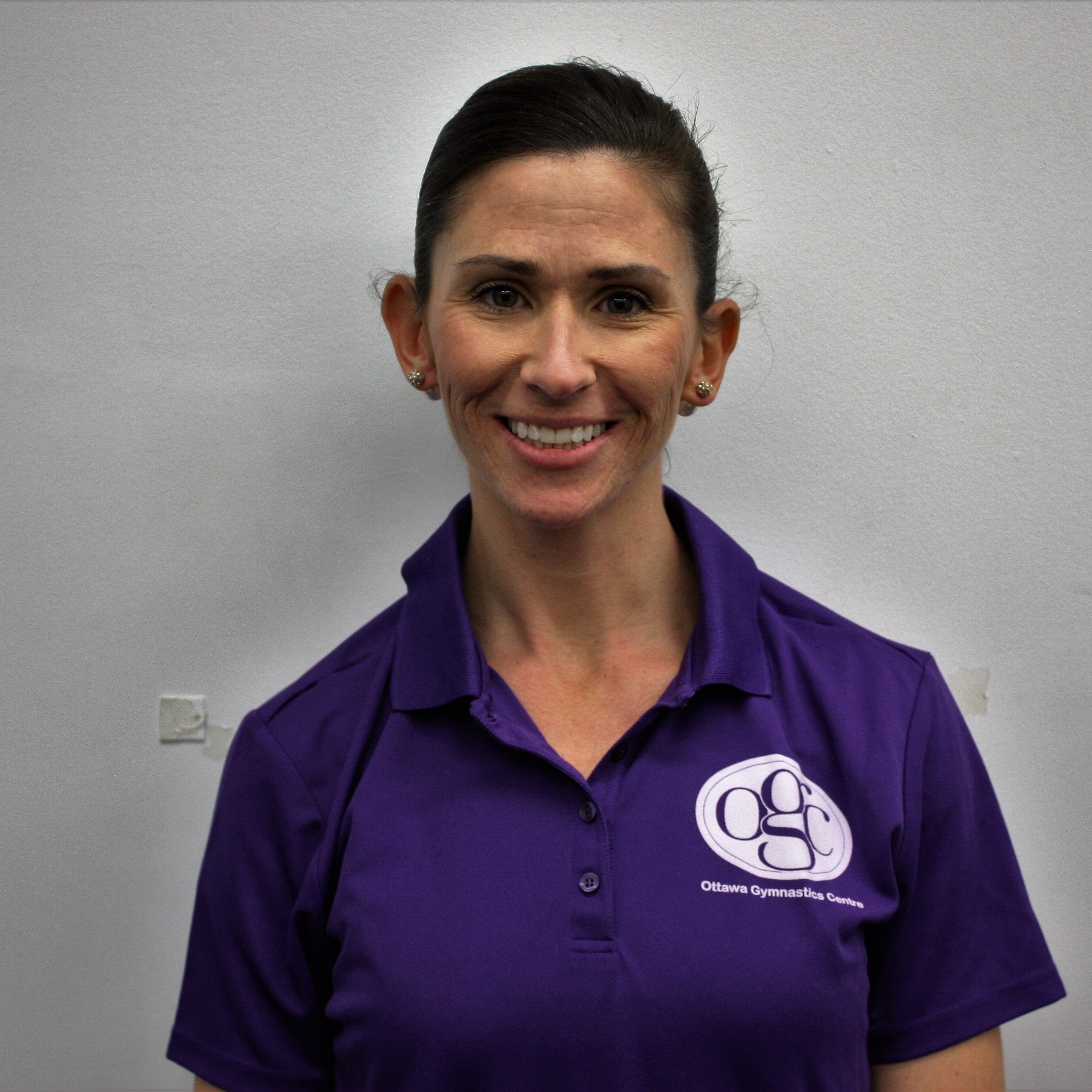 Sara Baker
Dance Choreographer and WAG Competitive Coach
As a trained ballerina, gymnast and coach; for over 22 years, Sara has gained knowledge and expertise through working with Canada's most influential gymnastics leaders. For the last 7 years, Sara has been WAG coach and is currently the dance coach and choreographer at the Ottawa Gymnastics Centre. Sara's philosophy has always been building strong daily work habits with her colleagues and athletes to ensure the greatest quality of leadership, as well as aiding in the creation of routines that leave a lasting impression. Sara has represented Team Ontario, coached two Eastern Canadian Champions and multiple Provincial Champions. Sara has a great passion for the sport, and she continues to further her education through courses, clinics and mentorship programs. Sara is an NCCP Level 3 WAG coach, NCCP Level 3 trampoline coach, NCCP Level 2 fully certified WAG/MAG coach and clinician.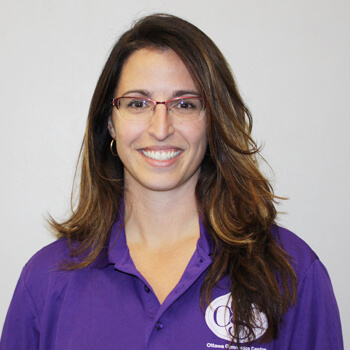 Melanie Major
WAG Technical Coordinator and Senior Performance Coach
Mélanie is a fully certified Level 3 coach in Women's Artistic Gymnastics and Trampoline. Mélanie is certified in First Aid and CPR as well as Respect in Sport and Risk Management. Mélanie has coached in a variety of programs at the OGC and is currently coaching in the Women's Developmental and Competitive program. The developmental staff feel very privileged to have the opportunity to make a positive impact in your child's life. Teaching the technical side of this beautiful sport is not the only important part of what our team must do. We want to help your daughter become a kind, confident and ambitious young lady who knows how to set goals and persevere when things don't go as planned. Another priority is that she understand the importance of sportsmanship and caring for her teammates. We want to make sure that through these important developmental years, your child's love and passion for gymnastics and fitness keeps growing.