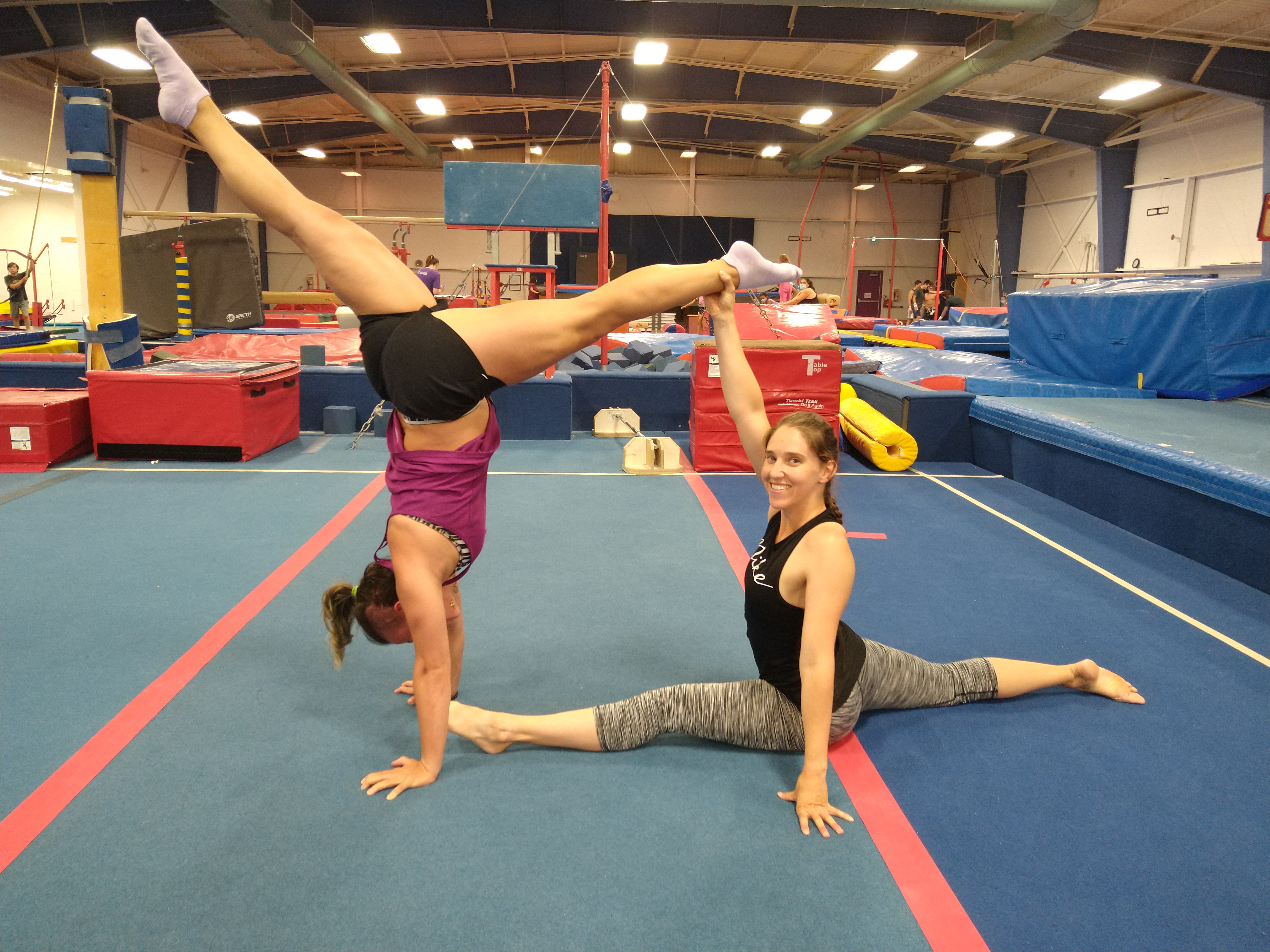 2023 Adult Summer Camp
(Age 18+ years)
Registration is OPEN
Ottawa Gymnastics Centre is excited to announce the second annual Adult Summer Gymnastics Camp! The camp will offer 13 hours of structured gymnastics classes with experienced coaches who have a passion for adult gymnastics. We welcome both men and women of all levels, from beginners to retired competitive athletes.
It will take place from Friday July 7th (doors open at 4:30pm) to 1:00pm on Sunday July 9th.
Friday: Gymnastics training from 5pm - 8pm

Saturday: 3 hours of gymnastics class in the morning and 3 hours of open gym in the late afternoon

Saturday Night: Complimentary bowling for everyone to enjoy

Sunday: 4 hours of gymnastics in the morning
The cost is $300 (includes the cost of the 23/24 Gymnastics Ontario Insurance Fee). The OGC is offering each participant a free t-shirt, please register before April 30th to be guaranteed a t-shirt.
Laura and Melissa will be leading the camp with the help of some other coaches and experts. Both Laura and Melissa have been coaching all ages and levels of gymnastics for 15 years. Laura discovered a passion for coaching adult gymnastics 6 years ago and has been an integral part of adult gymnastics in three different gyms. She helped prepare a group of gymnasts for their first ever competition experience and also hosted the first ever Canadian adult gymnastics camp in Kitchener in 2019. Melissa began coaching adults 5 years ago and has completed a Master's in Human Kinetics. In her free time she enjoys rock climbing and Latin dance.
Bottom Content Title
This is an additional section to be able to add content